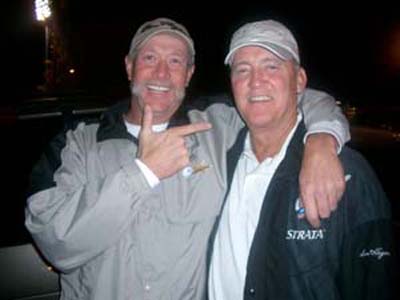 Former NY Yankees Rich "Goose" Gossage and Graig N
May 14th, 2007
This year marks the 16th Annual Kinney Drugs Foundation's Children's Charity Event! The event will be held on June 18, at the Edgewood Resort in Alexandria Bay, NY, starting at 6:00pm. Last year, over $360,000 was raised to support children's charities in Kinney communities, such as the Children's Miracle Network and the North Country Children's Clinic.
Former NY Yankee Relief Pitcher, Rich "Goose" Gossage and third baseman Graig Nettles will give this year's keynote address.

Gossage began his career in 1972, when he was drafted by the Chicago White Sox, but is most well-known for his tenure as a NY Yankee where he finished in the top 10 in American League MVP voting twice. As a Yankee, Gossage also played in 3 League Championship Series and was a member of the 1978 World Series Championship Team. This year, Gossage fell 21 votes shy of election into the Baseball Hall of Fame with 388 (71.2%).
One of the finest defensive third baseman to ever play the position, Nettles was part of four pennant-winning Yankee teams. In 1976 he led the American League in home runs and he was a good offensive player despite his low .248 career batting average. On September 14, 1974 he and brother Jim became just the fourth set of brothers to homer in the same game. During his tenure with the Yankees, Nettles was chosen as an American League All Star in 1975, 1977, 1978, 1979, and 1980.
Miracle children from the Children's Miracle Network will also be recognized at the event. Among those being recognized is Madison Draper. If you were in constant pain, would you like to dance? Well, Madison does. "Madi," was the youngest child to undergo extensive spinal fusion to correct a severe curvature of her spine. She had Titanium Ribb Implant and is still being treated for her condition. Although she continues to endure many surgeries and hospitalizations Madi's spirits are high! She has won dance competitions and enjoys going to spa parties with her friends.
The event will also include silent and live auctions.